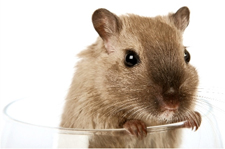 Would you drink wine if it weren't for the alcohol?
Researchers at UCLA are threatening to put this difficult question to wine enthusiasts as they move a "sobriety pill" to clinical trials. Of course, we already have a device for sobering up: the credit card statement. But the researchers are working with extracts of the oriental raisin tree that have been used to treat hangovers in China for five centuries. The pill, based on dihydromyricetin (DHM), a component of the extract, has been found successful in reducing the effects of alcohol and hangovers in lab rats. That's right, rats fed the substance after binging on alcohol no longer craved greasy breakfast nor did they spend the morning avoiding bright lights and loud noises! Read more at NewScientist.com.
The researchers say they are developing the pill to combat alcoholism, which seems debatable. But it does lay bare the motives for wine enthusiasts: would you continue to pay for and provide tasting notes for fermented grape juice if it gives you the same buzz as Welch's?
Or would you actually drink more knowing that you could taste through every wine in a given region, pop a sobriety pill, drive home and go for a five-mile run in the morning?