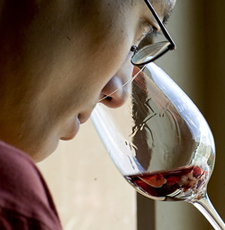 Australian wines have gained huge market share over the past few decades. But nobody has accused them of dumping. Until now.
The Australian government has approved the addition of sodium carboxymethyl cellulose, which has "has long been prized by the medical world for its anti-bulking and laxative properties." The cellulose gum prevents crystallization and cloudiness in white and sparkling wines.
Wines containing the additive will not be labeled as such. A spokesperson for the Wine Institute in California said, "I don't think the levels that are approved for use in wine in the EU and Australia will give that laxative effect."
Just in case, they're now putting wine in cans.
Over on Twitter, wine Twitterati declared that "the bottom fell out of my world when I read that" and to being "down in the dumps" after hearing of the "sad tail." Or, "Imagine a discreet Times hed: For Australian Wines, the Beginning of the End."