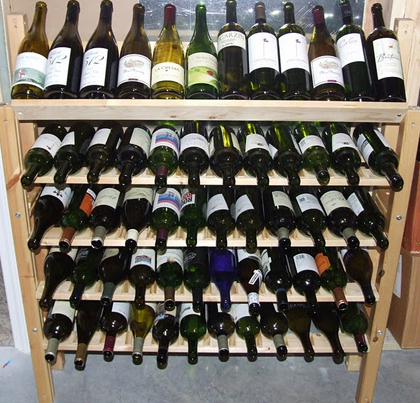 Sometimes, opportunity lies right in front of you. Or, if you're Jeremy S. Walworth, it lies in your neighbor's pile of recycling.
Jeremy hauled the wood from a broken IKEA bed frame out of his neighbor's driveway and set about making a wine rack for his basement. With help from his daughter, he cut, sanded and glued a 60-bottle wine rack complete with bottle slots. Nice wine rack hack! Wine and family bonding taken to a new, productive level.
Now that's some wine aged sur lit.
More wine DIY: corks as Christmas tree ornaments