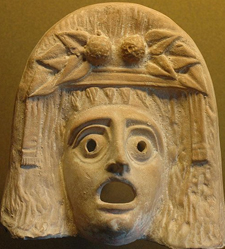 SIPPED and SPIT: saber rattling
Jim Budd posts more revelations about Pancho Campo and Jay Miller, including emails involving a $31,000 tasting for the wines of Madrid that the regional body could not afford. On his web site, Robert Parker threatens to sue over the recent revelations. Jim Budd pushes back against such a prospect.
SIPPED: tragedy
A blogger views the events transpiring in Spain through the lens of Aristotelean tragedy. But how does it end? [koskeloonwine]
SIPPED and SPIT: Yao Ming wine
Yao Ming, former NBA player and current wine enthusiast living in Shanghai, has released a Napa cabernet that will sell for $289 a bottle in China (including duties and sales tax). Blake Gray points out that the wine is not from a specific vineyard; Cameron Hughes elaborates in the comments that he bought similar wine for $5 – $25 a gallon on the bulk market. (There are about five wine bottles to the gallon.) A higher-priced wine, Yao Family Reserve, is expected soon. [WSJ, Gray Report]
SIPPED: BYOB?
Over on Chowhound, a commenter wonders if it is okay to bring wine, specifically Armand de Brignac "Ace of Spades," to MASA where the corkage fee is $90. Over on Facebook, Lyle Fass quips that the bling bottle merits that "They should charge your ass double!!" It's an interesting idea to have restaurants vary corkage fees depending on whether they like a diner's wine–how much for Chateauneuf du Pape at Masa? Or Yao Ming cab?