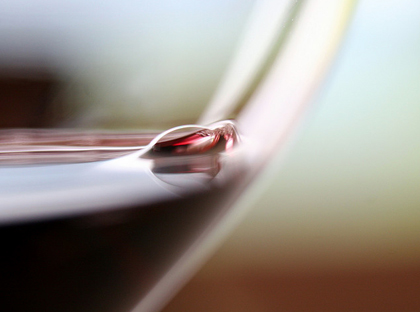 The NYT had a lengthy piece about the impressive growth in the market for gluten-free foods, driven in large part by the wider diagnosis of celiac disease and gluten allergy in this country. Is wine gluten-free?
The short answer is: yes. Wine is made from grapes, not grains.
In a couple of rare instances, wine could come in contact with gluten at two points during winemaking. Apparently, barrels once had a flour-based paste to smooth the joints on barrel heads; the practice today is far from uniform. If you have a doubt, opt for a wine that doesn't see any time in small, oak barrels, such as a Riesling. Further, gluten could be used to fine the wine, but other forms of protein, such as egg whites, are used more often. Even if a winemaker used a gluten-based substance for fining, the point of fining is to clarify the wine: the fining substance drifts through the wines, collects any unwanted particles and falls out to the bottom of the tank where it is left behind. Research using mass spectrometry found there to be less than 10 parts per million in finished (bottled) wine, below the 20ppm threshold for a food to be considered gluten-free.
Current labeling laws do not mandate that wines that come in contact with gluten are labeled as such. But the chances are pretty slim that any wines actually contain gluten. Thus it will be interesting to see if, going forward, more wines tout their gluten-free status on the label to tie-in with the food trend.