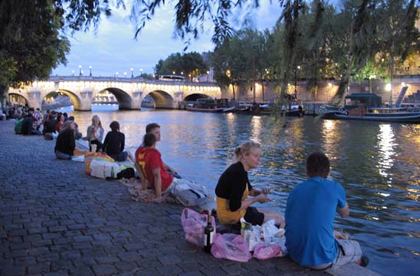 SIPPED: snappy advice
GQ.com has a fun list of 25 wine tips that may run counter to expectations (cool photos too). If you like your tips in book form, I mentioned many of these items in Dr. Vino's guide, A Year of Wine.
SIPPED: Yeoman wine
James Conaway, who wrote Napa a couple of decades ago, now turns his eyes and palate to Virginia and its wines on the pages of Garden & Gun (really, who doesn't get their wine news there?).
SPIT: brainwashing
As we did here recently, Matt Kramer also expresses distaste with the idea of "brainwashing" among wine consumers [WineSpecatator.com]
SPIT: left on the block
Sign o' the times? Lafite fails to sell at auction in Hong Kong. "There weren't so many buyers." [Bloomberg, WSJ]
SPIT: AOC
So what if Anjou producer Olivier Cousin wrote "Anjou Olivier Cousin" on his box? Well, the authorities that preserve origins already have a monopoly on those initials so his wrist has been slapped the spanking paddle has been broken out with large fines threatened. [levindesamis]
SIPPED: Bacchanal and bananas
The Montmartre Harvest Festival is underway in Paris, celebrating the one remaining vineyard there, complete with kids' programming, a parade for Bacchus and a tribute to France's overseas holdings (not sure of the wine angle there…).
SPIT: brown bags
Wine picnics in Paris: what NYC could emulate if it weren't for open container laws…enjoy a last gasp of summer this weekend! [Enjoy the photo above and more at WineTerroirs]