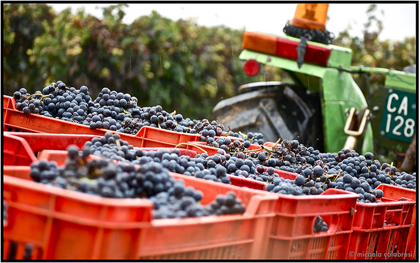 In honor or "Wait, Wait, Don't Tell Me" bringing their weekly news quiz to the NYT, we offer a news roundup this week in quiz format.
1) According to a new study released, the Napa Valley will be "unsuitable" for what by the year 2040?
a) Luxury resorts
b) Walnut trees
c) Premium grape growing
d) Honeymoons
2) Surveillance cameras captured a former sommelier attempting theft, casually walking off with a _____ under his arm.
a) case of DRC RC '71.
b) Picasso
c) Jeroboam of vinho verde
d) the world's largest corkscrew
3) The NYT had a much-discussed, front-page article on a member of Congress who is close to an industry in his district. Was it:
a) John Boehner and the spray-on tanning industry
b) Mike Thompson and the wine industry
c) Eric Cantor and the reinsurance industry
d) Jesse Jackson Jr and beer distribution
4) The newly formed Wine Writers of New Zealand prohibits their members from accepting:
a) payment for reviews
b) wine samples
c) press trips
d) tickets to sporting events
e) paua shells
5) By dangling mice in the air and feeding one group resveratrol, a compound in red wine, researchers concluded that red wine is good for:
a) bankers
b) gymnasts
c) sedentary people
d) none of the above
6) An online survey showed PC users prefer white zin and pinot grigio while Mac users prefer Chianti and Cabernet. True or false?
Hit the comments with your thoughts. Answers to follow.