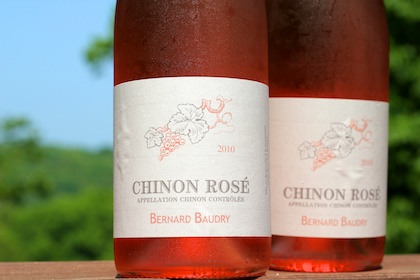 Ah, Memorial Day. Grilling. Veterans. And politicians pandering to motorcycle groups.
It also happens to be the kickoff to summer drinking season and here in the Northeast, we had terrific weather. My wine highlight of the weekend was uncorking a Domaine Baudry 2010 rosé, made from cabernet franc in the Loire appellation of Chinon. It's a gorgeous, fresh rosé that has great color from the skin contact, delicate fruit as well as terrific acidity and even a little length.
What did you uncork? Or what are you looking forward to enjoying (outdoors) this summer?