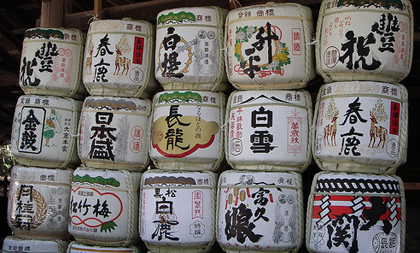 My wife and I were in Tokyo on September 11, 2001, preparing to come home the next day. Needless to say, our return was delayed. During that extra time in Japan, so many locals expressed their sympathy and condolences to us for what had happened in the US.
The tragedy in Japan over the past week is horrifying and I find it extremely dispiriting. But it would be good to do something for them, no matter how small. Giving to a charity, such as the Red Cross, Unicef, or Doctors without Borders is a generous idea.
Blake Gray had another: try a sake in the next week. According to an account on Twitter, over three dozen sake brewers have been damaged or devastated by the recent disasters. And Japanese consumers may not be wanting to splurge on premium sake right now. So the theory is that having an artisanal sake here, could keep demand flowing for the traditional industry. Several restaurants in SF are donating parts of the proceeds from special events. If you're looking to try one at home, here's an article Blake wrote about daiginjo a few years ago or try to head to a specialty shop, such as Sakaya on the East Village (some wine shops now have small, refrigerated sake sections). If you have other suggestions sake or how to help Japan, hit the comments.