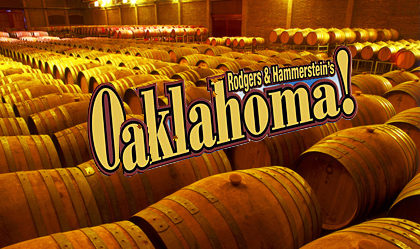 Happy Friday! A little light programming for your today. Yesterday, I spotted a meme on Twitter using the hashtag #indecisivemusicals that included such suggestions as "Rent … no maybe we should buy." With the Andrew Lloyd Webber wine auction coming up this weekend, I wondered on Twitter if we needed some #winemusicals? I proposed "The Full Monte Bello" and "Gentlemen Prefer Brunes et Blondes." Here are some of other chuckle (or groan?) worthy suggestions:
"Oaklahoma!" @ablegrape (by Rolland & Hammerstein?)
"My Fair Lieu-dit" @ablegrape
"Sunday in the Park with Nuits Saint Georges" @felixsalmon
"Guys and Dolcettos" @howardggoldberg
"St Joseph and the Amazing Technicolor Dreamcoat" @davidwlamb
"The Musar Man" @Tri_pops
Search for more and add your own in the comments or on Twitter. And let us know if you hear of the opening of any of these shows, presumably well off-Broadway.