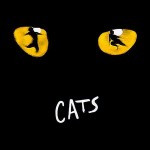 "Lloyd Webber to auction wine collection to affluent Asians," read the headline on Reuters.
I posted about it over on the Dr. Vino Facebook wall. Reader Richard Henshaw commented there, pointing out that this wasn't the first time that Lord Lloyd Webber had sold wine at auction and that when he had his first sale, many of the wines that were auctioned were, in fact, young wines. Henshaw writes "I remember thinking that this was a novel way for a celebrity to monetize his fame. (Suckers beware!)"
Indeed, this 1997 article from Slate (wait, State was around in 1997?), shows the premiums buyers paid over retail, sometimes on the order of 100%.
Ah, a mere 100%!? Given that Lafite 2009 futures were just snapped up at four times retail it will be interesting to see what premium this smaller collection that includes '05 Mouton and Lafite achieves in January in Hong Kong. It may make Lloyd Webber laugh. Or make him cry. But it won't be better than Cats (for him, financially).