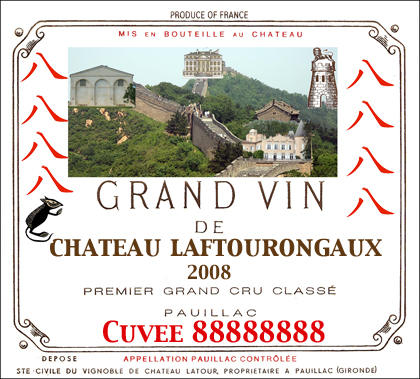 Chateau Lafite-Rothschild added the Chinese character for "8" on their 2008 bottles. Mouton-Rothschild added a painting by a Chinese artist to their 2008s. What could the Bordelais do next?
Behold: Cuvée 88888888, the Grand Vin from the Premier Cru Classé, Chateau Laftourongaux!
Thanks Beijing Boyce and Jean-Luc for the suggestions!