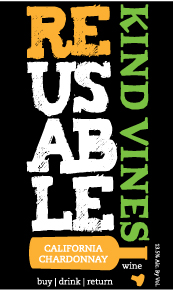 You want that wine on the shelf in Flagstaff, AZ? It'll be $7.99–plus a $2 refundable deposit.
No, it's not as if officials Arizona have implemented a bottle deposit law that would increase recycling and/or reuse while raising millions of dollars for state coffers.
This is a voluntary recycling program called Sustainable Packaging Solutions profiled on AZdailysun.com. Starting November 1, a group will debut a white and a red under the label Kind Vines, exclusively at Bashas', a grocery store. Brought in from California in bulk, the wines will be bottled locally where the bottles will also be cleaned and refilled.
Are you into this idea, in theory? Have your say in the latest poll!

Loading ...