SIPPED: impossible pairings!
The robotic sommelier videos are back! And this could be the funniest one ever! Click above to view the encounter between diner an open/close-minded diner and an exasperated somm.
SIPPED: Red, white and…blue?
"Viagra-spiked wine nearly kills husband" [winetimes.co.za]
SIPPED: good times
Elin McCoy plunges into the fun of Beaujolais 2009 [Bloomberg]
SIPPED: go, go godello
"Northern Spain has become a white-wine Valhalla." [Slate]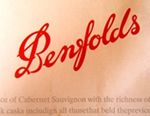 SIPPED: wine's fake Rolex?
Beijing Boyce posts about finding a wine labeled as "Benfold's" for sale in China.
SPIT: wine competitions
NY Cork Report says they won't participate as judges in competitions any more. Discussion ensues.
SPIT: oak barrels
Want all the oak flavor with none of the…oak? Say hello to flexitanks! They can "impart flavours, tannins and aromas." [weeklytimesnow.com.au]
SPIT: the wrong kind of bubbly
"Drinking cava on shipboard is worse that shooting an albatross and will lead to a similar fate!" Reader comment