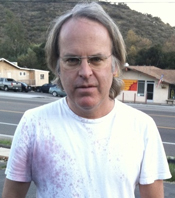 SPIT: en primeur scores?
James Suckling is retiring from Wine Spectator after 29 years. An announcement states that reviewers James Molesworth and Bruce Sanderson will assume the duties for Bordeaux and Italy respectively. Further, "The wines will be reviewed in our standard blind-tastings in the company's New York office." Given that Molesworth does not rate barrel samples, is the the end of the magazine's participation in en primeurs, the system of selling Bordeaux wines two years before the arrive? When asked about it on Twitter, Molesworth indicated it is still an open question.
SIPPED: new owners
Evesham Wood, a small producer in Oregon, has been sold. Russ and Mary Raney have sold their 24-year old, 13-acre vineyard and winery to Erin and Jordan Nuccio. The Raneys will consult as well as spend more time in France. [Avalon wine]
SIPPED: Le Tour pairings
The Tour de France is, in many ways, a rolling promotion for France's regions. David McDuff makes the link to wine and gastronomy for each stage with maps, photos and guest posts. [McDuff's Wine & Food Trail]
SPIT: HR 5034
A hearing before a subcomittee about HR 5034 has been postponed, hopefully indefinitely. We maintain our existing threat level.
SIPPED: Amazon sells wine
…in Britain.