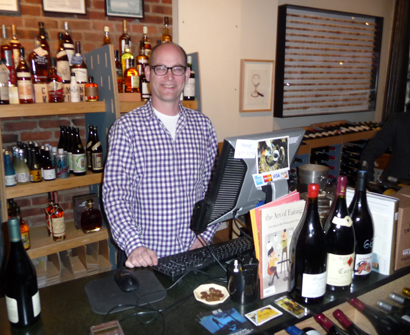 A couple of months ago, we had a discussion about what makes a great, independent wine shop. Here's a bit more about one of excellent example of a neighborhood shop: Thirst Wine Merchants in Fort Greene, Brooklyn.
Michael Yarmark, born in New York, moved to San Francisco where he did a Masters in English literature at SF State. While living in the Bay Area, he met Emilia Valencia, who was working front-of-house at a restaurant. Together, they came to know the wines of Steve Edmunds who makes wines from Rhone varieties under the Edmunds St. John label in the East Bay. They eventually discovered the retail shop for the importer Kermit Lynch, which Michael describes as a turning point in their wine journey that led them to seek natural wines from independent winemakers.
Moving back to New York, Michael got a job as a sales manager for a book publisher while Emilia continued working in restaurants, including at Franny's in Park Slope. Michael says that they liked shopping for wine at many of New York's independent shops–and a handsome display of the corks they pulled while living in NYC attests to that diversity. Michael says, "it represents our thirst and our quest." But they wanted something closer to their home in Fort Greene.
So in December 2006, they opened Thirst Wine Merchant. The 500 sq ft store stocks about 500 different wines, all with a natural bent, onto curved shelves made of biofiber (wheat) and sustainably harvested birch. The well-curated selection, strong in wines from the Loire, Burgundy and Italy, features many wines from Kermit Lynch as well as other importers and some domestic wines.
If you stop by the store, you're likely to meet Michael or Emilia since they only have one full-time employee. When I stopped by last month, Michael was there and a $13 natural chardonnay from the Languedoc was being poured in the store. Prices are reasonable, especially with 5% off six bottles and 15% off case purchases. They also ship but don't have inventory on their website. You can check it out in person or on my map of NYC wine shops.
Store info and photos after the jump: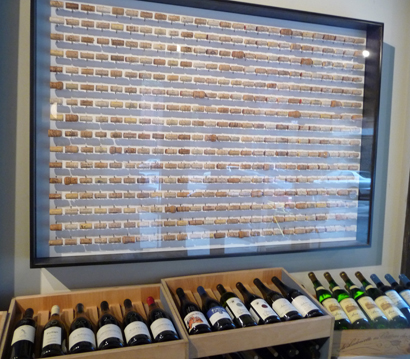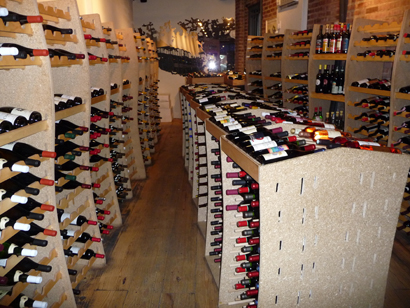 187 DeKalb Avenue (at Carlton)
718.596.7643
Sunday–Wednesday 12–9
Thursday–Friday 12–10
Saturday 10–10