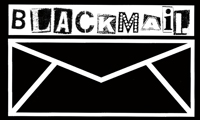 SPIT: extortion
In what seems to be a caper ripped from the pages of a Peter Mayle novel, a bumbling criminal tried to extort Domaine de la Romainée Conti for about $1.5 million by threatening to poison vines at the revered estate. [Telegraph]
SIPPED: good times?!?
The Silicon Valley Bank released their annual report on the California wine industry. It strikes a surprisingly optimistic tone: "We are forecasting improving conditions in the fine wine business. The trading-down trend will end this year." But they caution that "Wineries selling sizable production above $50 will again find 2010-2011 a difficult time."
SPIT: non-wine resveratrol
GlaxoSmithKline paid $720 million for a start-up company that was developing a "red wine pill," or a concentrated dose of resveratrol developed by the red-wine hater David Sinclair. Reuters reports that clinical trials of SRT501 have been suspended because of "unexpected safety events." Back to red wine for all your resveratrol needs? Just don't end up like the guy with the mouse from the NYer.
SPIT: flattery
Imitation may be the sincerest form of flattery, but we wine enthusiasts are not amused by a Greenpoint (Brooklyn) coffee shop charging $12 a cup, which even led the Post to compare it to a glass of wine. Note: it's not really like a glass of wine unless you can send it back if it's corked.
SIPPED: wine keggers
The SF Chronicle reports on the continued rise of keg wines. Quotage from Matt Licklider of Lioco: "Fine wine isn't the exclusive domain of bottles anymore."