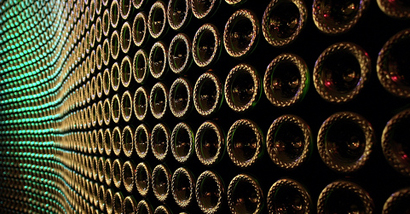 SPIT: the free in freedom of speech
Effective immediately, the forums on eRobertParker.com will convert to subscriber-only. End of an era.
SIPPED: Greenwashing?
Blake Gray, formerly a staff writer at the SF Chronicle, posts about the new Certified California Sustainable Winegrowing program. After reviewing each of the 227 points and finding many of them redundant or meaningless, he concludes "This is not sustainability, it's greenwashing, and it's done just to get greenwashed SKUs for Whole Foods." [Gray Market Report]
SWALLOWED: conclusions; SPIT: eco-labels?
Reuters reports on a consulting group's survey that found wine consumers cared most about price and least about organic or other eco-friendly labeling. They did not provide a link to the survey results, nor did they state who commissioned the survey, or anything about the respondents, such as their age or if they are wine drinkers. Details!
SIPPED: free wine information
Paul Gregutt rounds up free wine sites that he likes–including this one. Check out the story for others. [Seattle Times]
SPIT: egos
And if any free sites think they can conquer the world, there's always the Hosemaster to take 'em down a notch. Check out the blog for some LOLz.