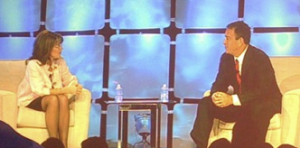 What a crazy week in wine news! You'd think it was April Fool's week. Spot which one of these stories did NOT happen this week:
A) The French government has proposed making wine tastings available in college cafeterias. "Why is there sex education and not viticultural education? You can learn wine too," said the author of the study. Jean-Robert Pitte former director of the Sorbonne and author of Bordeaux-Burgundy said it will show students that it wine is "a pleasure, good for their health and part of their national heritage."
B) With Mother's Day soon approaching, cult winery Colgin Cellars has launched a new perfume. Partnering with Strange Invisible Perfumes, the new perfume is inspired by Colgin Cellar IX vineyardand the winery in Napa valley. The perfume echoes the lavender, wild sage and roses found on the IX Estate, the vineyard's unique terroir, the cellar's earthy embrace, and select notes found within the wines themselves. Described as "Brambly. Floral. Stirring," the perfume is comprised of organic, wildcrafted and biodynamic essences set in a base of 100% organic, beverage-grade grape alcohol. It is priced at $320 for 0.25 oz.
C) In Las Vegas, Sarah Palin, gave the keynote speech at the annual convention of the Wine and Spirits Wholesalers Association. In her discourse on entrepreneurship, deregulation and Congressional election prospects, she thanked George W. Bush for keeping the country safe, spoke of America's need to use less foreign oil, but neglected to discuss the three-tier system of liquor distribution. However, she did say that she is happy she is not working in a restaurant and bar like she did in college.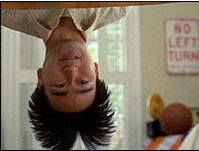 D) Actor Gedde Watanabe, best known for his role as Long Duk Dong in the 1984 film Sixteen Candles, is the latest to introduce a celebrity wine. "After trying to bury this character for inappropriate stereotypes for nearly three decades, I've decided to cash in," he said. His Chateau Longuedoc Dong will be released this spring . The syrah will have the line "Oh sexy, girlfriend!" on the label; the Pinot will say "No more yanky my wanky!"
Correctly pick which one is the spoof in the comments below and win our admiration and a free six-month subscription to this web site!