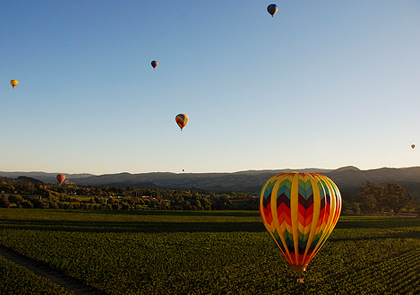 "We have to upgrade everything! Get me Facebook and Twitter!" So says renowned Napa winemaker, Mike Grigich, age 87, in a story in today's NYT dining section. The story elaborates on the difficult times of selling expensive wines from Napa and how wineries are struggling to adopt new sales techniques, including social media.
It's hard to know from that quote if a presence on Facebook and Twitter is a part or all of Grgich's social media strategy. But, as we've discussed before, social media are no panacea for wineries, especially since they are too often a regurgitation of marketing pabulum. At best, social media are a part of (Napa) wineries' new efforts to reach out to consumers directly and bypass the distributor tier, which can lead to increased profits for the winery. The NYT story cites a "meager" 10 percent of average winery sales in Napa are direct to consumer, via tasting rooms and mailing lists.
One thing that businesses can do well via social media, particularly since the demographic skews younger, is to alert consumers to deals. Unfortunately, deals are in scarce supply from wineries directly. The story cites the 2006 Stag's Leap Wine Cellars merlot available at the tasting room for $45 when it is available at Target in the Bay Area for $31.99. Will Stag's Leap be tweeting about this? Doubtful.
The article alludes to a "curious time warp" with winery tasting room practices and pricing. More evidence of the pricing time warp came last week when a Napa cab from Stephane Derenoncourt launched at $220. While the pricing showed a tin ear to the current economy, the press release contained something unusual that may have been a sign of the times: a plea to write about the new wine.
If Derenoncourt were releasing a $20 Napa cab, that would be worth tweeting.
"Try the Red: Napa Learns to Sell" by Katrina Heron.