Yet another winter storm rips up the Atlantic coast. Areas that just got hit with two feet of snow may get another two feet starting today. What's a wine lover to do? We turn to The Twitter:
Robert Parker has food-wine pairings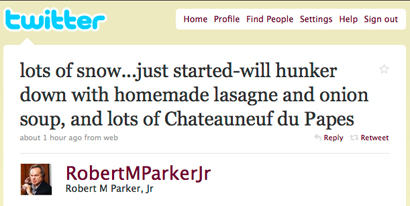 Mike Steinberger contemplates recruiting child laborers.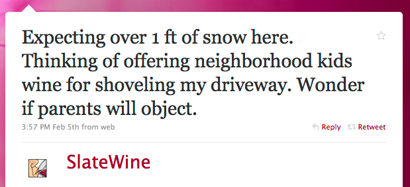 Ray Isle comments about Shackleton's whisky stash.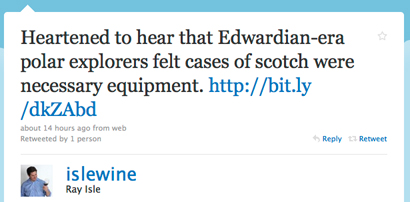 Based in Tuscany, James Suckling has nothing to say about snow, but offers his ("false"?) opinion about Harlan in re: this epic thread.