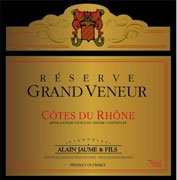 Does a wine from a box taste any different from the same wine in a bottle?
I recently led a tasting and we were able to put this question to the test. I poured the Domaine Grand Veneur, Cotes du Rhone, reserve, 2007 from a bottle (retail: $14) and a three-liter box ($45) and served them blind in two glasses. (search for this wine)
The assembled group couldn't really discern one from the other. While everyone agreed that the wine was a good value, some people preferred one over the other but the reasoning was all over the map. Although this sounds like a non-finding, it is interesting that neither format outpaced the other even though one format is decidedly less expensive per ounce/glass.
I look forward to trying this experiment again but it is difficult to find the exact same wine packaged in two different formats. Domaine des Estezargues, Cotes du Rhone 2007 and apparently there's one from Washington State; hit the comments if you've done a tasting like this or know of other wines in both formats for our further experimentation.