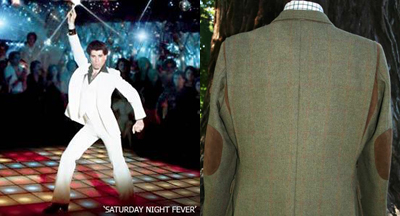 In August, I dropped by the Manhattan studio of the public radio show Marketplace studio and chatted with reporter Caitlin Carroll about sherry. She was interested in it since apparently the Sherry Promotional Council has a $1 million promotional effort under way to rehab the drink's retro image. The story aired yesterday (listen here) saying that part of the campaign involves putting sherry in the hands of sommeliers and chefs to get people pouring the drink again.
The following weekend, I tried exactly that. We met up with some college friends at a Rhode Island home just a stone's throw from the ocean. I brought several bottles of wine and threw in a bottle of Lustau fino that I had picked up at Astor Wine to try out on the guinea pigs–er, our friends. The hors d'oeuvres included some crab cakes but no marcona almonds, which are a great match.
The wine was universally panned. One guy wouldn't even taste it saying, "It reminds me of my grandmother." It then flooded him with memories of his grandmother and he regaled us with tales from his youth. But he still wouldn't taste it. "Is there any Sauvignon Blanc?" someone else asked. Another guy soldiered on and almost finished his glass. Surprisingly, the crab cakes didn't help the situation.
What do you think? Is sherry, the darling of wine writers and some sommeliers, poised to be retro chic or remain simply retro? Some of you have recommended a fino here in food pairings, such as gazpacho. Food really is key. Assuming people will even try it.
Related: Apera, topaque, vintage, lickoffable – Aussie fortifieds grasp new names