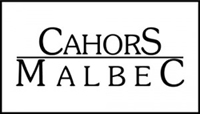 Promotional authorities in the French region of Cahors are mounting a campaign that ties their little-known region to the well-known grape, Malbec. Is it a good move?
Known as "the black wine of Cahors" for its inky character, Cahors wines had their heyday in the early 14th century when production was high and half of it was exported. Then, rivalry with downriver Bordeaux led to taxes and levies that severely crimped exports and thus renown.
The marketing campaign today exclaims, "Cahors is back, Cahors is black, Cahors is Malbec!"
Hitching the Cahors wagon on to Malbec train is easy to understand. The grape has experienced sharp growth in popularity over the past few years. But Malbec has also become the signature grape of Argentina, which has almost three-quarters of the world's Malbec plantings and is stylistically and literally oceans apart from Cahors.
So I wonder if the folks from Cahors are setting expectations incorrectly since Malbec is often understood to be big, soft, and gentle (a Bloomberg story suggested it was "stealing" Merlot sales). Those are not terms usually used to describe the wines of Cahors, which, though some can be charming and surprisingly age-worthy, can have fearsome tannins and acidity. In fact, in my book, A Year of Wine, I suggest trying a Malbec from Argentina and "black wine" of Cahors as a way to understanding the term "rustic."
I brought a couple of Malbecs to a late summer grill-fest at some friends' house, bagged them and poured them blind. The two wines were the Clos la Coutale 2007 for about $11–a firm but somewhat modern Cahors–and the Bodegas Salentein for about $19–not the most over-the-top Malbec form Mendoza. Generally speaking, I described the Cahors style as having higher tannins, less fruit, lower alcohol and more "rustic" and the Argentine style as having more fruit, higher alcohol, and generally a plusher feel. Although the assembled group was able to nail each for what it was, they were divided on which they liked better, particularly with the grilled meats, which improved the Coutale for those who favored the Salentein.
Maybe the new slogan should emphasize food? "Cahors Malbec: meat, your match."
In other news, a friend who has consumed many Argentine Malbecs over the past couple of years recently admitted to getting bored with them. So maybe Cahors should just play the Cahors card in case the seeds of a Malbec backlash are germinating?