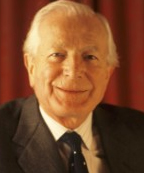 GULP!
Michael Broadbent, founder of the wine department at Christie's, has sued Random House publisher of The Billionaire's Vinegar (buy on amazon). The Daily Mail writes: "The Broadbent claims the book suggests he invented a bid for another of the Jefferson wines – a half-bottle of 1784 Margaux – to ensure the successful bidder paid more than was necessary." Random House will defend the lawsuit. The Billionaire's Vinegar is also being made into a movie. (Image: The Daily Mail)
SPIT: sales
The NYT summarizes the effect of the recession on the California wine industry: "Brutal." It continues: "Cash may be trickling, but anxiety is gushing forth."
SWISHED: retail change in NY
A proposal to reform New York's retail and allow wine sales in supermarket failed earlier this year. One state Senator has introduced new legislation that would allow not only wine sales in supermarkets but also food sales in wine stores and a "medallion" system instead of licensing. Owners could operate more than one location in New York, also a change. Time will tell whether this initiative fares differently. [LoHud]
SIPPED: ultra low prices
An (unlabeled) Australian wine is selling for $1.99 at a store in Sydney, or "cheaper than water." Meanwhile, John Brecher and Dorothy Gaiter estimate that the value of juice in Fred Franzia's new Down Under Chardonnay (retail: about $3) costs "about 35 U.S. cents or less."
SIPPED: Schmoozing and blogging
Wine Business Monthly reports from the Wine Bloggers' Conference; Jim Gordon of Wines & Vines has tips for bloggers.
SPIT: stems on Air France
Air France has introduced a new line of stemless wine glasses in Business and First (aka Affaires and La Première). Are the wines served any good? Hit the comments with your on-board experiences.