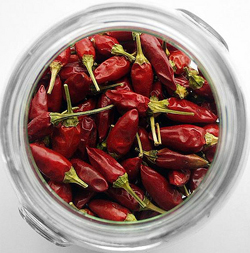 We love our impossible food-wine pairings around here. While we don't always agree on what works, we do know what works individually, almost intuitively.
Now a sommelier is trying to break food-wine pairing down to a molecular level. According to a story in yesterday's Globe and Mail, François Chartier is making the "corkscrew counterpart of molecular gastronomy." His new book, Papilles et molécules (Tastebuds and Molecules) is apparently selling like hotcakes that have been reduced to a mere powder and then reconstituted as foam.
Many of the pairings reaffirm the classics such as oysters with muscadet and sauternes with foie gras, so score one for intuition.
But others defy conventional wisdom. To the tape:
Perhaps Mr. Chartier's most controversial recommendation is high-alcohol wines with spicy foods. Conventional thinking in wine-nerd circles has long been that alcohol fuels the fire. But Mr. Chartier says it's simply not true. For what it's worth, I think he's right; try spicy Thai dishes with high-alcohol gewurztraminer from Alsace or red zinfandel from California and be amazed by the synergy.
What do you think, a little ripasso with your Thai red curry? Zinfandel and chicken jalfrezi? Personally, I'm inclined toward a Mosel Riesling. But I'll try anything once!