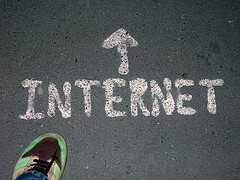 One of my friends told me that he recently was looking to get three bottles of one Chateauneuf du Pape. He found it online for $47.99 at a store in New Jersey, coincidentally, near where his mother lives. So he called the store and asked them to hold three bottles for his mom to pick up. But when confirming the transaction, the clerk told him that the wine was $58 a bottle.
My friend replied that it was actually $48 on their web site. The clerk said that was a web-only price and the price via phone and in-store was actually $57.99.
So he hung up and placed the order on the web for in-store pick-up.
It wasn't the first time he had encountered such a price spread. He also tried to buy a Pax syrah in NYC and found it online for a good price. Swinging by after work, he found the in-store price was $20 higher. The clerk shrugged when he mentioned the online/in-store difference, my friend had to buy the wine then and there so he did and says he will never buy wine from that store again.
Suggesting a similar situation, another friend said that he had heard of a guy who went into a wine store looking for a bottle that he had seen online for $17. But upon bringing it to the register, the price was $20 and the clerk refused to give the "internet" price again. So the guy left, went home, ordered online for $17, and picked up the wine in-store. Wow, such admirable dedication to low prices, but that guy (and my friend) really needed an iPhone.
Why should customers have to resort to smartphones to find the best deals in some wine stores? In part, it's a testimony to the price-leveling power of google and wine-specific search tools such as wine-searcher.com. (Full disclosure: I make a tiny amount of money–pennies, literally–as an affiliate of wine-searcher.com.) The site searches the online inventory of almost 10,000 wine stores worldwide. The default display is sorted by price, from lowest to highest. So when a store makes a commitment to maintaining an online inventory, they have an incentive to offer a low price to appear on the first page of results of a search for a given wine. In store customers might not be so price savvy.
And what of daily emails from wine retailers? I subscribe to some, but generally I find them a blunt instrument, blasting out offers on wines that I have no interest in. But I may give them a closer look since I learned that some retailers use these blasts to offer deals that are particularly attractive, indeed, too hot even to be listed online. Maybe I will take off some of those spam blocks I had set up…