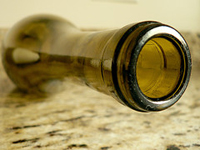 The whole concept of Pinot under $20 is enough to make some Burghounds shudder. But it is a topic of recurring interest to everyone at the Dr. Vino World Headquarters with its high concentration of frugal pinotphiles.
I recently had the $19 Nicolas Potel 2006 Bourgogne rouge and found it a great value, lean, old world pinot. In previous vintages, I've enjoyed value Pinots from Austria (e.g. Stadlmann) and Italy's alto Alto Adige region (e.g. Hofstatter) as well. And I've had some good new world Pinot under $20, such as the "H" Pinot Noir from Hamacher in Oregon. (search for these wines)
What about you? Have your say in our latest poll!

Loading ...