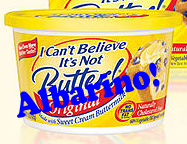 Down under, thousands of liters of a certain white wine are resting in tanks right now. The only trouble is that nobody's sure what to call it once it's bottled.
In the 1980s, the Australian research institute CSIRO imported what they thought were Albariño vines from Spain. Eventually, market demand led to propagation of the vines; about 70 producers make it today.
But a couple of years ago Jean-Michel Boursiquot, a expert vine identifier (who knew?) from the University of Montpellier, spotted the vine thought to be Albariño and suggested that it was, in fact, the savagnin blanc grape often found in the Jura region of France (who in Australia will be the first to make it in an oxidative, vin juane style?). The Australian authorities confirmed this earlier this year, after the harvest but before bottling. Thus the producers can no longer call it Albariño and there's no consensus on whether they should adopt the Savagnin Blanc labeling or even try Traminer, it's genetic twin. But time is ticking as bottling time approaches.
Any thoughts? Here were some suggestions that came up in our seminar this afternoon:
* Albari-not
* The grape formerly known as Albariño (actually a symbol)
* I can't believe it's not Albariño! (Credit goes to Max Allen)
Further reading: "Albariño and Savagnin, Mencía and Jaen" [Jancisrobinson.com]