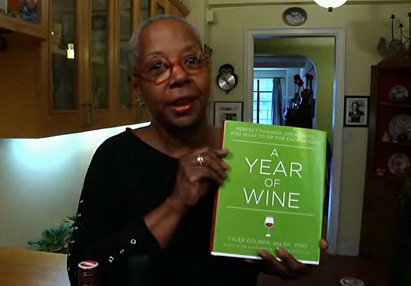 John Brecher and Dorothy Gaiter, the wildly popular wine columnists at the Wall Street Journal, published an updated glossary of handy wine terms in Saturday's column. Here's their headline:

Singing the ABCs of Wine
The columnists' updated glossary swaps Parker for Dr. Vino and Vayniacs; why there are 27 entries
It was very nice of them to give Dr. Vino a shout out! (Click through for their full comments.) And to hold up my book A Year of Wine: Perfect Pairings, Great Buys, and What to Sip for Each Season in the accompanying video! Check out their glossary for other fun wine terms, such as Xinomavro and Zweigelt (also good in Scrabble).