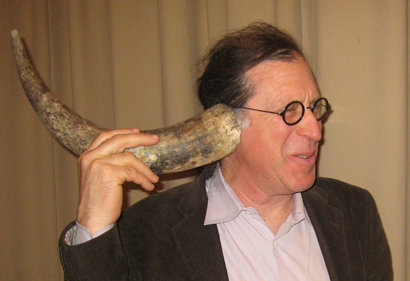 Randall Grahm is one of America's most fascinating winemakers and winery owners. From his base in Santa Cruz, he rose to fame (and a good bit of fortune) by following the path of grape varieties traditionally from the Rhone and Italy–with a dose of Zinfandel. Puns and cute labels helped make the wines fun and approachable. Consider that in 1992 he bought a vineyard in Soledad, a town then best known for a large prison, and decided to call the resulting wine "Big House Red" complete with a cartoon jailbreak on the front. Or Cardinal Zin, a Zinfandel with a Ralph Steadman depiction of a cardinal on the label.
But Grahm has had a change of heart. A thorough profile in Inc magazine last summer indicated that, in close succession, he became a dad and had health problems that led to what they call a "do over." He sold off Big House and Cardinal Zin to The Wine Group two years ago. He ramped up his appreciation of Biodynamics, an organic approach to vineyard management that blends in a dose of the celestial. He toned down the humor on his labels and has added graphic depictions of crystal formations that map the terroir of a vineyard on the Ca del Solo labels.
He's also experimenting more with winemaking. Many wines are matured in small oak barrels that are new. Grahm is using slightly larger casks, called puncheons, that are old. The older and bigger barrels slow the exchange with oxygen, which can make the resulting wines more age worthy and can express the grape and the place more clearly without so much barrel influence. But his biggest experiment is with his 2008 wine called Le Cigare Volant, a blend of Grenache, Mourvedre and Syrah. He has held some of this wine to mature after fermentation in a series of large bottles known as demi-johns that allow virtually no exchange with oxygen.
I caught up with him at the recent tasting of his NYC distributor, Michael Skurnik. We talk about screwcaps, the wave of the future, and…England.
Nearly seven years ago, you held a ceremonial funeral for the cork and started bottling all Bonny Doon wines under screwcap. Did you replace one problem, TCA tainted corks, with another, reduction [which can lead to rotten-egg smell in some cases]?
Initially I did worry that perhaps I had substituted one problem for another, but having worked now with screwcaps for a number of years now, I realize that it is an incredibly powerful tool for enhancing both the complexity of a wine as well as its longevity. Like any tool, it has to be well understood and mastered to be useful.
The problem is not strictly speaking "reduction," but the organoleptic presence of certain sulfur-containing molecules, specifically thiols or mercaptans, which are formed when disulfides (generally not so perceptible) are reduced. (This can happen both with screwcaps or with corks, especially very good, dense ones). It seems to be a function of the starting amount of thiols and disulfies in the wine, the pH of the wine, S02 concentration, temperature of storage and the inherent "life-force" or reductive capacity of the wine (linked to mineral content, anthocyanins, how much oxygen the wine has previously received in its aging and probably a thousand other factors.)
There is no question that wines that are sealed with screwcaps are more prone to a "backward" period that can last longer and be more pronounced than the same wine sealed with a cork. But if one makes the right adjustments in winemaking (lower levels of SO2, longer aging in cellar, holding the wine in bottle longer before release) the benefits far outweigh the inconvenience.
There is some very interesting research to be done on the phenomenon of post-bottling reduction (which occurs in both screwcap and corked bottles). Just the other day, in talking to my friend, Guy, the biochemist, it turns out that the molecule quercetin (derived from the inner bark of the black oak tree), has very interesting redox properties, i.e. is an electron "cycler," helping to enhance the flow of electrons between redox couples.
Maybe one reason that corks seem to be less prone to the issue of post-bottling "reduction" is not necessarily that they are more O2 permeable (though that is the seemingly obvious cause), but that the quercetin in them is keeping a certain percentage of electrons from getting trapped in the thiol/disulfide couple. Winemakers have often observed that persistent "reduction" – that is to say sulfur-containing substance – problems often spontaneously go away when the wine is put down to barrel…
You can taste [the complexity of reductive wines] in Barolo, with large format barrels–it has to go through that reductive phase, as does pinot noir. I think wines need to go through that phase to become really complex with age; it's something you have to manage.
More oxygen would soften them up?
If you want wines that are easy to drink, that's what you've got to do. But if you want to make wines that are going to live a long time, then you've got to take a different protocol.
Maturing in demi-johns would really make tightly-wound wines when you release them.
Well, it depends on when you release it. Anything that slows down the maturation in wine in my belief is probably to the good and will probably redound to a more interesting wine down the road but wreaks havoc with the cash flow–that's the problem.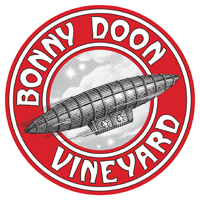 So corks should still be dead and buried?
Absolutely. In fact, one of these days I hope to do something where the glass is fused on top, creating a bottle in the form of a glass ampoule, which is to say a hermetically sealed vessel, as is used for certain pharmaceuticals.
What led to the change in your business and where is it headed?
Well, it's really a matter of realizing that life is short, finite, and it's great to have fun but, at a certain point, you want to accomplish more than simply having a bunch of fun wines, cute labels, and making a buck or two. I really feel the need to push myself to do something of substance, something serious and original. Whether I succeed or not, I don't know. But I really want to feel as if I've given it a shot.
What are you most excited about?
This demi-john experiment is very exciting and will ultimately really upgrade the complexity quality of Cigare.
The most exciting thing is ultimately a new vineyard that we are hoping to plant that will really be an original vineyard. We're still waiting to close on the property–we're in escrow so hopefully that will happen in the next few weeks…It's different grapes but a different style all together. I think progress has been an illusion and modern winemaking in the new world has extreme control but I think the tradeoff has been a lack of originality. So I think, for example, you need to revert to a state-of the-art 1880. Dry-farming is really critical if you want to make a wine that expresses a sense of place. Old-fangled rootsocks, dry farming, vines planted en gobelet, field blends–all these sort of retro things. I think that's the way forward, the way back.
Has global warming changed winegrowing in California in your lifetime?
Yeah, I think it has. Drought is certainly a big deal; that's kind of scary. Californians, and New Worlders generally, we generally play it safe and grow grapes in areas that are too warm to begin with and with global warming, it's getting even warmer. I really think if you want to make the most interesting wines you have to grow the grapes on the very coolest possible sites and still get them to ripen, usually by reducing yields.
On that note, do I remember a story correctly that you were scouting vineyard sites in England by helicopter?
[Laughing] Well, I never got in the helicopter. But I did scout vineyards in southern England. I still think it's a really good idea to do pinot in southern England.
Bonny Doon's labels bare all – Randall Grahm, part I
Bonny Doon Vineyard