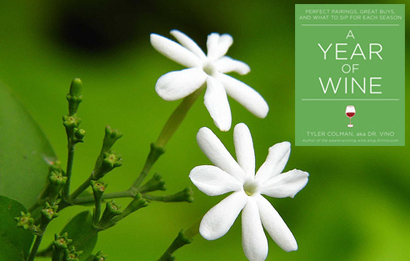 Up in Toronto, where the winter had been long, Beppi Crosariol is finally uncorking a Soave. Spring officially begins on Saturday and many of us are ready to embrace it–enologically speaking.
Beppi also happens to the be wine columnist for the Toronto Globe and Mail. His column today is about changing what's in your wine glass with the seasons, which is the heart of my book, A Year of Wine: Perfect Pairings, Great Buys and What to Sip for Each Season. It's a really good article that is part book review, part profile and part wine picks. Be sure to check it out!
Which wines are you looking forward to having in your glass as the weather warmer, the days get longer and more vegetables become available?
(image)