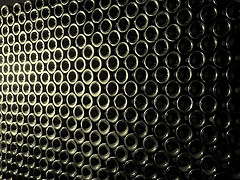 In a few weeks, I will deliver the keynote address at the annual meeting of the California Association of Winegrape Growers. About half the group's members simply grow grapes; the other half also make wine from grapes that they grow. But either way, they're interested in hearing about important trends that affect wine consumers and producers.
Much of my talk in Sacramento will focus on wine blogs as well as "social media," such as Twitter, Facebook, Open Wine Consortium, or the group Wine 2.0. Here are two possible titles for my talk:
"Blogs and social media will transform the way wines are made, criticized, and purchased!" or
""Blogs and social media make a whole lot of noise but are a huge waste of your time and resources!"
Hmm, maybe there's a middle ground. Anyway, hit me with your thoughts on which way you would lean and feel free to provide evidence for your perspective! I might just use it to support my final argument in Sacramento.