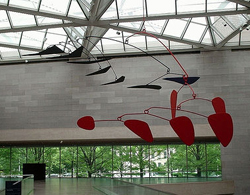 The best wines of any grape are multidimensional. But with Riesling, people often get caught up only on sweetness. In fact, there's other stuff going on, such as acidity and sometimes minerality.
This fact came up in Monday's panel discussion at the "Riesling Fellowship" In New York City. Held for only the third time ever, the event switched to the US, the largest market by value for Riesling, after two sessions in the UK, the largest market for Riesling by volume. Many top Riesling producers from Germany, Austria, Australia, France, Canada and the US poured their wares at this Riesling-palooza.
In the panel on how Riesling ages, Kirk Willie of Weingut Dr. Loosen mentioned how he thinks of Riesling as a tetrahedron, a three-dimensional geometrical shape akin to a pyramid, with four triangular sides. Afterward, he elaborated that the sides correspond roughly to acidity, sweetness, alcohol, and intensity.
Nik Weis, of Weingut St. Urbans-Hof in the Mosel thinks of Riesling more as a parallelogram with the four sides being acidity, sweetness, alcohol and minerality. Ideally, they are in balance but if one predominated, then the parallelogram became contorted. He had another way for mapping the flavors of Riesling on overlapping axes of length (body, viscosity, alcohol, sugar), width (flavor spectrum), and depth (minerality and acidity).
Although it's probably easy to overthink this, it is helpful to break down the Riesling into multiple aspects and get away from simply thinking sweet. What works the best of me is to think of it as a part of hanging mobile made up of a of shapes–tetrahedrons and parallelograms if you want!–representing sugar, acidity, alcohol, intensity, minerality and terroir.
Which shape is a Riesling for you? And which shapes would you associate with other grapes? I'm going with a big ol' cylinder for Cabernet Sauvignon.