Eric Asimov had a thoughtful column on Wednesday. If you didn't get a chance to see it, he interviews a leading violinist and discusses, among other things, the difficulty of describing both wine and music in words. "A great piece of music, and a great wine, holds your attention and has more than you can say in words," says the musician, David Chan. And somehow "sluicing a mouthful of pebbles" doesn't quite capture the whole grandeur of a fifteen year old Puligny Montrachet either, Eric says. Indeed.
But one point that Eric does not bring up so I will: if words can't even cut it, then how on earth can scores even pretend to be satisfactory in evaluating a wine?
I met with a Pierre-Emmanuel Taittinger yesterday who is not wild about the thought of reducing a wine to a score. He wondered, how can you say which is better, Brigitte Bardot or Marilyn Monroe? Rembrandt or Renoir? Indeed. He made the point that, in an evening, wine is a part of the whole with his ratio running at 10 percent food, 10 percent wine, and 80 percent company. Three cheers for context!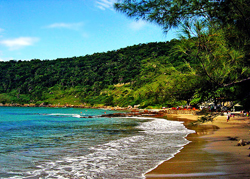 Over the course of the tasting of four of his excellent tetes de cuvee, the superlative blanc de blanc Comtes de Champagne, he offered his tasting notes for the wines. Usually vintners offer cautious notes, if any, but Pierre-Emmanuel's ebullient side shone through in his notes, which were:
1998: A young Brazilian woman running on the beach (find this wine)
1993: A monk who has led a pure life and suddenly the fruit comes alive and he is running on a beach in Brazil too (find this wine)
1989: Like a beautiful, elegant 55 year-old Italian woman with no "lifting" (find this wine)
1988: Sunlight streaming in a stained glass window, spirits mixed with light, a lot of transparency in the wine mixed with a gentle breeze (find this wine)
Come on, would you really prefer to see those wines with scores?