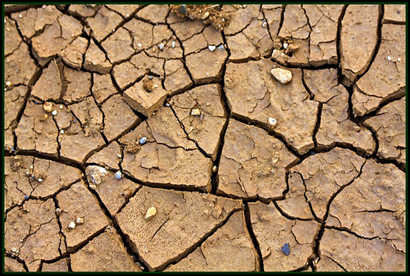 It's pretty easy to call a wine sweet: it has a perceptible level of residual sugar in it (five grams of residual sugar is often considered the threshold of perception). Sweet wines generally start at about 45 grams of residual sugar (RS). Some wines, such as Tokay, have require a minimum level 60 grams of RS and rate wines by sweetness with six puttonyos being instant diabetes.
What's the opposite of sweet? Dry. All the discernible sugar has been converted to alcohol during the fermentation process. Tricky since you might think the opposite of dry is wet and, well, all wine is wet. Dry doesn't have to do with high tannins, which might make you go "chomp, chomp" and think "OMG, my mouth is drying out! I need water!" It's just close to zero grams of residual sugar.
And there's a middle ground of "off-dry," or slightly sweet. Silly term, I agree (what is it, moist?). Slightly sweeter than that can be called medium dry. If you want to get all wonky geeky, off-dry might be five to fifteen grams of RS and medium dry, from fifteen to forty. Some countries and/or regions are so wonky geeky that they have specific terms and laws for these levels.
Oddly enough, a wine with a lower amount of residual sugar can sometimes taste sweeter than one with a slightly higher amount; it's often a question of balance with acidity and one category that can be hard to discern in this regard is Champagne, which also as carbon dioxide zooming at your palate as well.
I bring this up because it came up in the comments of this recent posting about "light" as a wine style. And it comes up regularly in my NYU class. If you want to see sweet and dry in action, try tasting these two Leitz wines or a Northern Rhone syrah against a ripe, sweet version of the same grape from somewhere in the New World (but not all are ripe and sweet).