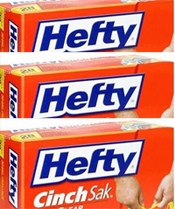 I like light reds. Pinot noir, gamay, barbera all make food-friendly wines that can be light in style as compared to, say, cabernet sauvingnon or zinfandel, which are fuller bodied (and often higher in alcohol).
Talking about the flavor profile of wines, from light to full bodied is, in my view, a really constructive way to talk about wine. Heck, entire stores such as Best Cellars in Manhattan and wine lists at numerous restaurants arrange wines this way.
So I was surprised to hear a boutique wine distributor tell me the other day that "light" is verboten! Here's what he said:
"Light is bad. It's the kiss of death for a wine. I instruct my sales staff to never describe a wine is light–it's not beer after all! Succulent and fruit forward and food-friendly, yes, but light, no."
It's probably just a question of semantics since he does have many light-bodied (my term!) wines in his portfolio, which I don't think even has one Aussie shiraz or Cali cab. But I was struck by his hostility to the term and, needless to say, I don't think it is the kiss of death; rather, it's a strong endorsement in my view! What do you think?