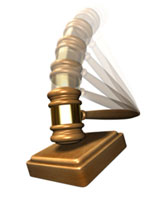 "I guarantee you all these prices will be significantly higher this time next year," John Kapon, president and auctioneer at Acker, Merrall is reported to have said between bids at an auction last December. The buyers who paid $8,000 for six bottles of the '61 Dom Perignon and $22,000 of for eight bottles of the '66 Cristal might be wondering if that was a money-back guarantee.
Prices of all kinds of assets have declined precipitously since last December. Wine appeared somewhat immune as recently as September but evidence is now emerging that prices for collectible wines are entering a correction after many years of strong growth. The Liv-ex 100 Fine Wine Index fell 12.4 percent in October.
A close observer of auctions told me yesterday that two recent sales only sold 35 and 43 percent of lots. And some lots are going for well below the low price estimate. At another auction, someone else told me that a case of 1998 Grand Cru Chablis sold for $60. Even though there's a risk of premature oxidation with that wine, $5 a bottle certainly seems like it's worth a flier. Such a low selling price indicates that there was no reserve.
While many shops may have locked in higher costs, making them unwilling or unable to discount, some specialty shops do broker private collections too and can have faster turnarounds than auction houses. Provenance is always an issue with mature wine, so feel free to ask where the wines came from.
But some sellers at auction may be eager to liquidate making the secondary market may be the best place for wine deals this fall. Of course, if the global economic malaise continues into next year or beyond, declines in fine wine prices could continue. So you may not want to step in and catch too many falling magnums.
Some upcoming auctions: Zachys, Nov 6-8; Acker, Merrall Nov 7; Christie's Nov 17 and 21; Sotheby's Nov 22; Hart Davis Hart Dec 5.