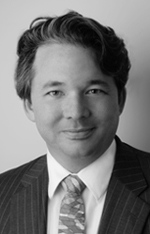 Master of Wine Charles Curtis joined Christie's auction house this summer as head of the Wine Department in North America. Trained as a chef, he entered the wine trade in 1994 and most recently was with LVMH. I caught up with him via email.
Christie's Wine Department had $71 million in sales worldwide last year, the bulk coming in Europe. On November 29, they will resume live auctions in Hong Kong. For the complete calendar, see the Christie's Wine Department web site.
1. How is the financial turmoil affecting the fine wine market?
Like all industry leaders, Christie's is watchful of the unfolding situation in the financial markets, particularly as it relates to our clients and business.
As regards the current financial malaise, it is important to note that the wine market has traditionally had little direct correlation to the financial markets, so we are cautiously optimistic that our business will continue to be strong throughout the fall season and beyond based on the quality of property we have scheduled for sale.
Recent sales results, healthy consignment levels for forthcoming sales, as well as the depth and breadth of our global client base, continue to support the long-standing axiom that passionate collectors seek rare and important objects based on their availability, not on external economic factors.
Our recent sale of 2000 Bordeaux in London is a prime examples of the strength of the current wine market in spite of the above mentioned trading conditions. The sale was 98% sold by value, with particularly robust results for Lafite and Latour as well as the signature 59 case superlot that closed the sale. Results from our competitors are also consistent with this view.
If difficulties on Wall Street occasionally serve to bring long-horded collections to market, there are always buyers for those collections. I have recently spoken with several individuals seeking to expand their position in fine wine on the assumption that this fall's offer will be exceptionally rich.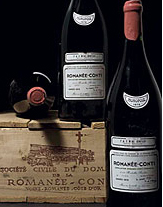 2. Which categories or properties are particularly in favor right now?
The current market is somewhat polarized at present, with collectors favoring the top wine in mint condition. This includes Bordeaux's "super eight": the five first growths + Petrus, Ausone and Cheval; DRC and other top Burgundies such as Rousseau, Roumier, and Ponsot; and a limited number of iconic wines from producers in other regions, such as Screaming Eagle and Grange Hermitage. For this client, condition is of the utmost importance, and top dollar goes to full cases of wine in their original wood case.
The trade, on the other hand, has been focusing on "value" lots, such as the "super second" chateaux in Bordeaux, 1er cru Burgundy from early-maturing vintages such as '01, '00, '98; Champagne, and new world wines from up-and-coming producers such as Sloan in California, Quilceda Creek in Washington, and Chris Ringland in Australia. Here condition and provenance are still very important, but buyers will more easily tolerate cases that are not complete.
3. Can you go short Lafite?
To the best of my knowledge, no one has profited from shorting a wine, and such an effort would certainly be risky. Theoretically, though, if one expected the market to decline, one could offer the wine for sale at a given price on a set date and hope to purchase it prior to that date at a lower price from a motivated seller. So while theoretically it might be possible to short Lafite, this is certainly not a gamble that I would feel comfortable taking in the present climate. Lafite is just the sort of blue-chip property that has held its value very well in the present climate, since investors see it as a hedge against volatility.
4. How are wine investment funds changing the fine wine landscape?
Wine investment funds have more of an impact in the U.K. than they do here in the U.S., but their influence is beginning to be felt. Since the managers of these funds tend to have fixed, somewhat conservative portfolios of wine that they try to acquire it has meant that there are in some cases more dollars chasing a diminishing amount of wine, ultimately fueling recent increase in prices. It is impossible, however, to separate this from the another type of new demand coming on line – the new wealth from rapidly growing economies such as those in Russia, China, India, Brazil and other countries.
5. What are some categories right now that represent accessible entry points for people just getting in to collecting or consuming mature wine?
The best way to participate in a wine auction is as follows:
A. Decide the type of wine that you will pursue and the amount of money that you'd like to invest. Remember that top wines from top vintages command a healthy premium, but have the best resale value.
Value categories include second growth Bordeaux, particularly from the less sought after years. 1996 red Bordeaux is a great one to target, since there's plenty of stock, and while prices have risen, they're far from the top end. The 1995 vintage is also very attractively priced, and the wines should mature more quickly.
The top wines from California still attain very generous prices, but there are a host of classic properties behind the five or so top cult wines that are extraordinary values.
There are also great bargains to be had, as there have been for the past several years, in white Burgundy and in Italian wines. Look for '96 white Burgs (which are holding up better than previously thought) and for Barolos from the '80s.
B. Identify relevant lots in upcoming sales
C. Understand the market for the wines that you covet – how much are they "worth"? How rare are they? What should they sell for? What constitutes a bargain in this category?
D. Formulate a bidding guideline for yourself – where will you start? Where will you drop out
E. By all means, attend the sale to watch the ebb and flow, meet the participants, and drink a glass of champagne. Be certain to meet the specialists, who will be very happy to offer you their take on the sale at hand and the market in general.