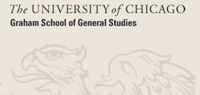 Which wines will we be pouring at the U of C this Saturday afternoon? Well, there's a generous wine budget and I spent it all. Some of the wines will include Ridge Monte Bello 1990 and a mature Bordeaux, Pax Cellars Griffin's Lair (from magnum) and J.L Chave St. Joseph. There will be more but I don't want to ruin the surprise!
So sign up for the few remaining spaces if you can. It will be a really fun edition of our Saturday seminars where no previous knowledge of wine is required for this non-credit session. All participants will also get a signed copy of my new book, Wine Politics: How Governments, Environmentalists, Mobsters, and Critics Influence the Wines We Drink. All wines poured will tie in to the themes of the book. Click though for more details and registration info. (And no, I don't get paid any more based on enrollment; it's just that these wines will be crazy fun so come, taste them, and contribute to the discussion!)
If for some reason that doesn't work out, I'll be doing a smaller, shorter tasting at Just Grapes on Thursday (details and registration) and a book signing at Sam's Lincoln Park on Friday, 5 PM – 7 PM. Stop by and say hi! Now if only I could score some Cubs tickets, my trip to Chicago would be complete!