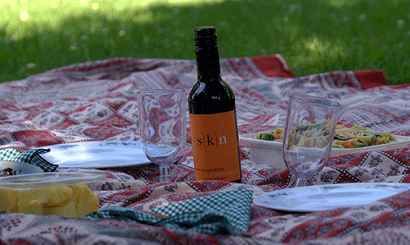 Should you be able to drink wine in a park with a picnic?
This question arose during the Q&A after my talk at the Beard House last week. Funny, wine politics extends to parks!
It turned out that the woman who posed the question had, in fact, just sipped wine at a picnic in Prospect Park in Brooklyn–and all in her party were ticketed! At $25 a head, that ended up being a $150 wine experience that she and her friends would no doubt could have lived without. Or the most expensive rosé they had ever tasted.
For those of you who might wonder why they were issued a citation, city law bans open containers of alcohol in parks or beaches. Mayor Bloomberg did get in trouble in 2003 when some people were ticketed for drinking beer on a beach while he was photographed days later listening to the Philharmonic with people having wine near him.
Are these blue laws outdated and we should be able to uncork rose while in the park? Have your say in the latest poll!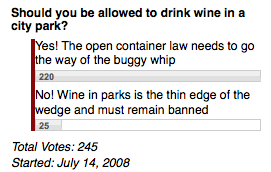 poll now closed