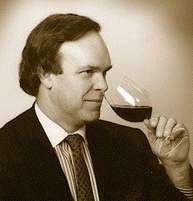 "Wine guru Parker says he's happy with a $20 bottle," blared a Reuters headline from a Tokyo stop on Robert Parker's Asian trip. Yay! Before heading to a $3,000-a-head tasting dinner, he suggested to locals that it was OK to drink Beaujolais Nouveau, zinfandel starting at $18, and malbec from Argentina.
But buried in the story, Parker said, "You hear the argument you can't go through a museum and say, 'The Monet gets a 90 and the Cezanne gets 88.' But there is a general consensus to what is good wine. I'm not trying to replace your taste, or the person buying the wine…"
Really? Unlike Parker, I find few "good" examples of Beaujolais nouveau (cru Beaujolais is an entirely more rewarding category, however). And some tasting panels can't agree on what constitutes "good" either: Consider the recent Times panel on Soave where one taster said "I was shocked at how many of the wines I didn't like" to which Eric Asimov replied, "Needless to say, I disagreed." Consensus? And remember the controversial 2003 Chateau Pavie? Finally, I doubt Parker and Alice Feiring would have many overlapping examples of "good" wines. When have you not agreed with someone else about a wine's being "good"?
Speaking of lack of consensus, it's also sometimes hard to determine what is "typical" as a portion of Jean-Paul Brun's Beaujolais has been denied the appellation, ostensibly for being atypical. Or, in his case, good.