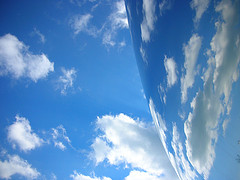 This fall, I'll have the good fortune to return to Chicago. No, I won't be contender on Top Chef though I do hope to eat in some of the city's great restaurants or BYOBs.
Both of the trips will be anchored by classes at the University of Chicago's Graham School, which are open to everyone who chooses to register. On September 20, I'll lead a Saturday afternoon seminar called "France and America: Wine Politics and a Tasting Showdown." We will talk about themes from my upcoming book, Wine Politics, and then have a wildly fun, blind and competitive tasting of wines from the two countries. The wine budget for these events is good and in the past we have had some excellent mature wines in a variety of sizes. All participants will receive a signed copy of the book as part of the enrollment. Details and registration.
On December 6, we'll be talking and tasting holiday wines in another Saturday seminar. This time the discussion will be centered around my second wine book, "A Year of Wine," which will be published in November by Simon & Schuster. As with the September event, the wines will be fun and participants will receive a signed copy of this book too. Details and registration.
Although this may seem like eons from now, apparently we get a nicer room if signups are strong early. So sign up! See you there!