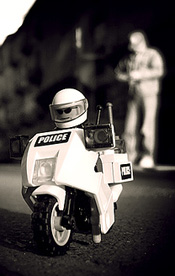 SIPPED: Sauternes
Chicago's foie gras ban has been repealed in a 37 – 6 vote by the City Council, overturning the 48 – 1 vote that put the ban into effect two years ago. The prices of Sauternes, the unctuous sweet wine often served as an accompaniment, just went up an additional ten percent. [Sun Times, thanks Stephen!]
SIPPED: Cork back for an encork
When a member of the Culinary Institute of American saw my cork iPhone case in February, she exclaimed that it would be the perfect product for recycling their corks! But apparently someone had other plans as the 900 corks pulled there a day will now be recycled in a new program called ReCORK America, sponsored by a cork producer to underscore the "natural" qualities of cork. But what is the carbon footprint of sending all that cork into be recycled into floor tile (and sidebars for wine blogs). Wouldn't the CIA be better reusing them as festive holiday wreaths–or those iPhone covers?!?
SPIT: Critter labels
On the heels of our worst wine label contest comes more advice, this time from Wines & Vines. One item: a label designer Down Under has a "no critters" policy after seeing the kangaroo reinvented some "50,000 times." [Wines & Vines] Related: "
SPIT: Brunello di Montalcino
Not content with the FAA's Global War On Toiletries, US federal authorities are now turning their eyes on another liquid: Brunello di Montalcino! A recent scandal has revealed blending of grapes other than sangiovese, the only one permissible under the local DOC rules in the wine. Now, as a result, the feds are threatening to block US imports of the pricey Italian wine as of June 9. "Part of our mandate is to make sure all labels are truthful, accurate and not misleading to the American consumer,'' Mr. Resnick of the US Alcohol and Tobacco Tax and Trade Bureau told Eric Asimov. Um, OK, how about starting with Korbel "California Champagne"? [NYT]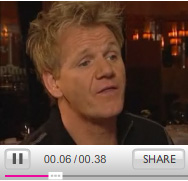 SPIT: asparagus in December
In a piece that, oddly, has not received much attention here in the US of A, celebrity chef Gordon Ramsay–known for his high-end restaurants in several countries as well as cursing like, well, a chef–lays into out-of season like nobody's bidness calling for it to be outlawed in the UK. While absolutely laudable in principal, the legislative angle may be the wrong way to achieve this policy goal. And let's hope eating local in his case doesn't mean eating any more horse! [BBC]
SIPPED: Wine into water
Wine & Spirits magazine will be holding two public tastings in Los Angeles and Seattle that sound like fun with good people and good wines. Since I gave up bottled water for thirty days and lived to tell the tale, I like the secondary cause too: $5 of each ticket will go to local water conservation organizations. [Wine & Spirits Hotpicks]
(image 1)