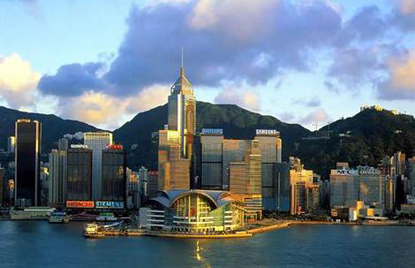 Robert Parker goes to China. It doesn't quite have the same geopolitical impact as Nixon goes to China, but the magnitude for the wine world may be similar as Parker heads there later this month for the first time. Jancis Robinson stopped by earlier this year too. And two big auction houses have resumed wine auctions in Hong Kong this spring after a seven year drought. The removal of the wine tax in Hong Kong has driven a "thirst for top-level wines" in the city "is growing at an exponential rate," according an auctioneer quoted in Bloomberg.
Apparently Asian buyers are getting much more wine savvy. It wasn't long ago that they only bought wines with 100 point Parker scores, perhaps a sign of slavish following more than connoisseurship.
But now I am wondering if the locals are waking up to the joys of pairing Riesling with the cuisine. And the quality of German Riesling just keeps getting better and better. Perhaps they now have confidence to venture away from Bordeaux and cult Cali cabs.
Actually, since I am really getting into the sublime pleasure of German Riesling, dry and off-dry, young and mature, the thought of demand from Asia is something of a doomsday scenario for me. The last thing I need is to have investors pile in and run up the price in yet another category of wine!