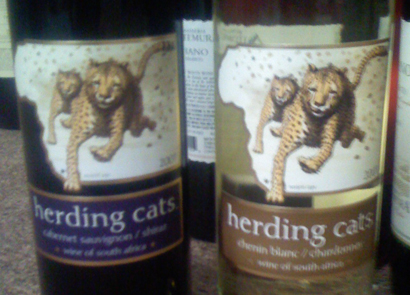 We've all seen them–wine labels that are so ugly that they make us cringe or run to the next aisle in the shop out of horror.
So right here, on this blog, we're going to "out" the worst wine labels you've ever seen. Channel your inner graphic designer and post a link in the comments or send me an image of a label that has rubbed you the wrong way by next Friday. Then our panel of experts (yes, perhaps more than just me) will review them and put a list of finalists for your vote.
Send images–even bad cameraphone images such as mine above–to tyler at drvino dot com and, if necessary, say why it rubs you the wrong way.