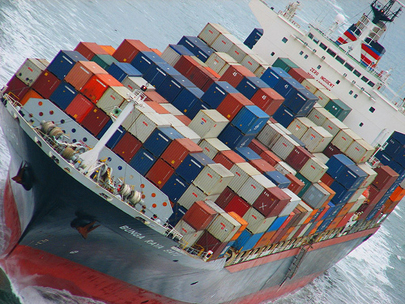 What wine lover doesn't love the "reefer"? Simmer down, I'm talking about the refrigerated shipping container. Jancis Robinson had a piece in the FT about this chilling topic on Saturday.
As if that didn't spark your interest in this aspect of logistics, it reminded me of a conversation I had a few weeks ago with a bigwig at a large Australian wine producer. He told me that they track the temperature fluctuations in their transportation containers via sophisticated thermometer. They have data–hour by hour if necessary–for the duration of the voyage. Sometimes the container gets "trans-shipped" and can lie around for weeks on a dock Singapore, a locale not at the top of everyone's "cool and dry" places.
Here's the really interesting part: in Japan, the importers demand the data and refuse the wine if it has been cooked. In the US, no. He also said they have different blends for different markets but that is not exactly news.
The only thing worse than having wine be corked is when it is cooked!
Related: "Wireless message in a bottle" (image)