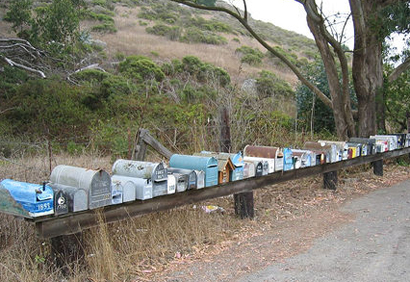 I've been frustrated many times as a wine enthusiast when looking for a specific wine only to find it available at a store, say, in California. Since I live in New York, California retailers are not legally allowed to send it to me–though whether they will is another question. Eric Asimov, the chief wine critic for the New York Times, has admitted to being a "lawbreaker" as a result of these laws. Other retailers, such as Sam's Wine in Chicago, will not ship to New York.
As a wine enthusiast, I'm for greater liberalization of wine shipping laws. Freer markets means greater availability and probably lower prices. The Supreme Court decision in 2005 paved the way for greater possibilities of shipping directly from wineries to consumers. But the legal situation of shipping from out-of-state retailers remains a murky area, illegal on the books of too many states.
A quick and dirty political analysis can help explain why. Wine wholesalers want the wine to pass through their warehouses so they can profit from the sale in their state. There are few distributors and they have a narrow economic interest and thus have the ability to lobby the state powers that be. As I discuss in my forthcoming book, Wine Politics: How Governments, Mobsters, Environmentalists and Critics Influence the Wines We Drink, this can really hurt you if you live in a smaller market.
The main economic counterbalance to distributors are shops and some local ones may not welcome out-of-state shipping. But many of the best shops want to able to ship freely to Texas, Florida, New York and beyond. And for citizens and wine consumers, wine shipping is so far down the list of policy objectives that we are never likely to organize around this issue. But the laws aren't going to change by themselves.
So check out the Specialty Wine Retailers Association, the main group fighting for a liberalization of shipping laws. In fact, they are having an awareness campaign right now and you can even contribute to the organization to help fund their legal fight (I got an email from Sherry-Lehmann last week saying that Ken Starr–still hard to think of him as one of the "good guys" even after his role in the previous Supreme Court case–is leading the charge. Raise money to pay Ken Starr's fees!). Yes, in the short term, their members stand to benefit from a reform in the legal situation. But in the long term, there will be greater innovation and perhaps even new entrants in the field as even Amazon intimated last week.
So check out the SWRA and support them in some way, if even by signing up for emails. Together, consumers and specialty retailers can form a coalition of the swilling to change the laws. Let's push for change so that we don't all have to wear "Free Eric!" T-shirts!