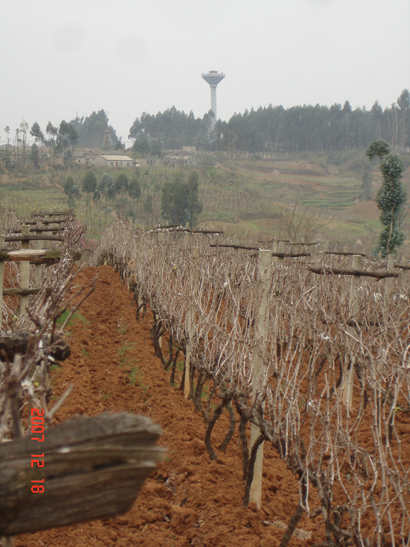 This was sent in from a reader (identity to be revealed later, with gratitude). Where in the wine world was he with that red earth?
Hit the comments with your thoughts. And send in a photo from your travels if you think you can stump us!
UPDATE: Here's the commentary from Beijing Boyce: "China has something like 500 wineries spread throughout the country, from the far north to the deep south. The winery pictured is in a province famed for its red soil, its consistent climate, and for its long history of growing grapes from vines originated in France…In December, I visited Yunnan Wine Company in southwest China (considered the site of "Shangri La" by some)."
Check out Jim "Beijing" Boyce's group blog, Grape Wall of China–for the latest news and humor from this fast-growing wine market. Thanks for the photo, Jim!