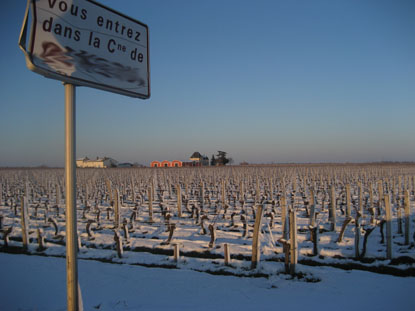 Where was I when I took this picture? Although I blurred the name in the sign with photoshop, it seems that the sign itself had some damage done to it in the real world. Must be a rough neighborhood. (Hint?)
No prizes this time, just respect and admiration.
UPDATE 2/14: Well, M nailed it right from the get go. It is, in fact, the plateau of Pomerol, covered by a rare snow! The "rough neighborhood" comment proved to be a red herring (gotcha!) since this is just down the road from Petrus, routinely the most expensive wine from Bordeaux.